Blog
*See below for English
【VOGUEの表紙撮影にハーバルフェイスフードが使用されました】

スーパーモデルで環境保護活動家のジゼル・ブンチェンさんが、ヴォーグ香港のサスティナビリティ特集号カバー撮影の時にハーバルフェイスフードを使用したそうです!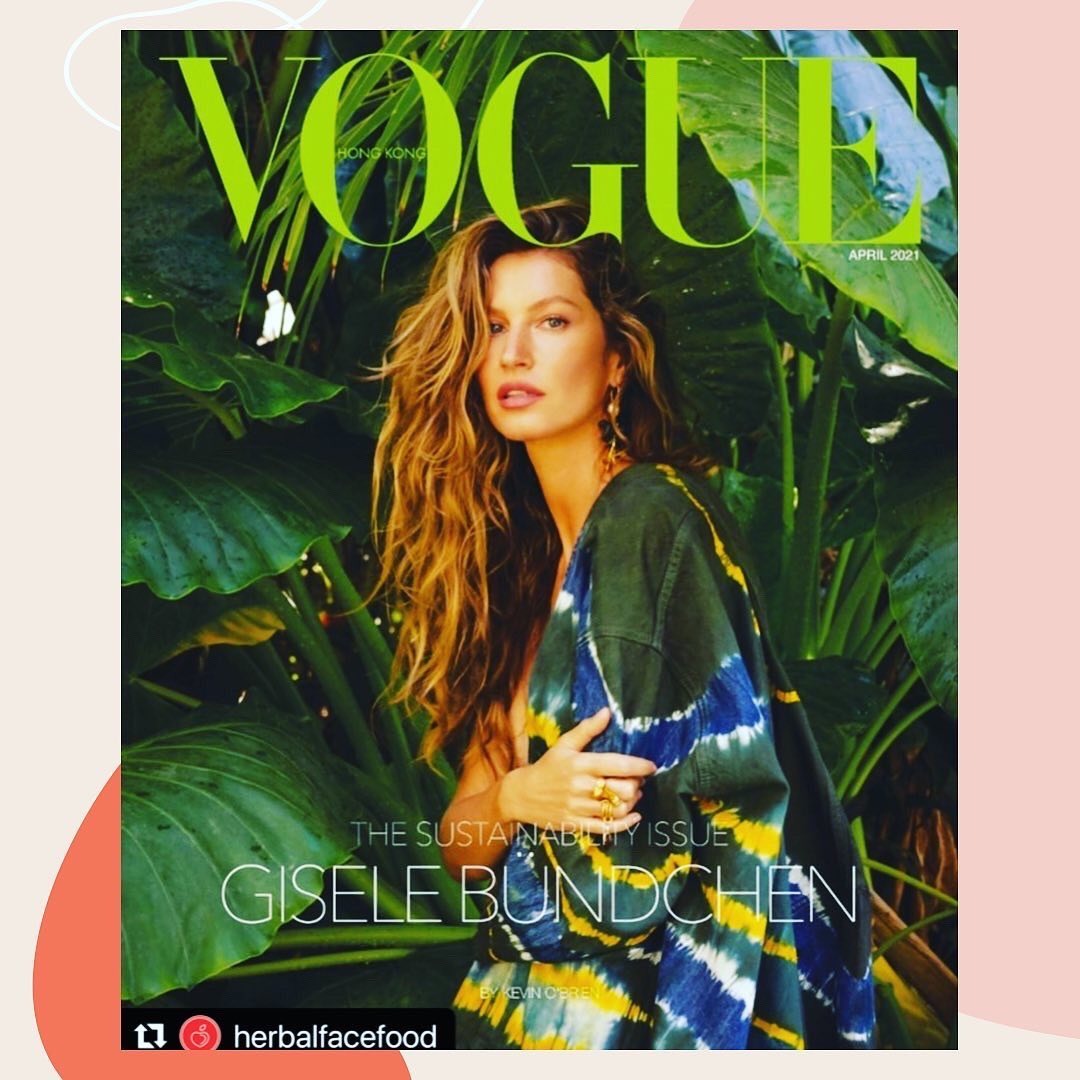 彼女にハーバルフェイスフードを使うことを決めたのはセレブリティ・メイクアップ・アーティストのジェナ・アントンさんで、ジェナさんのこだわりは「持続可能(サスティナブル)で、健康的で、効果的」な製品。

ハーバルフェイスフードの創始者であるマイケルも、社会的に意識の高いブランドであることを約束し、世界中で意識の高い消費活動と美を推進しているので、同様に美だけではなく、環境や健康への意識も高いメイクアップアーティストに選んでもらえるハーバルフェイスフード、これからの時代に欠かせないスキンケアのひとつになりそうです。
5月お届け分のご予約は4月25日までお申し込みいただけます。防腐剤なしですので、一番フレッシュなものをアメリカから直接お届けいたします。
The ever-inspiring Supermodel and Environmentalist, Gisele Bündchen, is featured on the Cover of Vogue's Sustainability Issue wearing Herbal Face Food, The Serum, featured in the cover story. Celebrity Makeup Artist and conscious beauty champion, Jenna Anton, selected Herbal Face Food as part of Gisele's 100% Eco-Conscious world-wide campaign.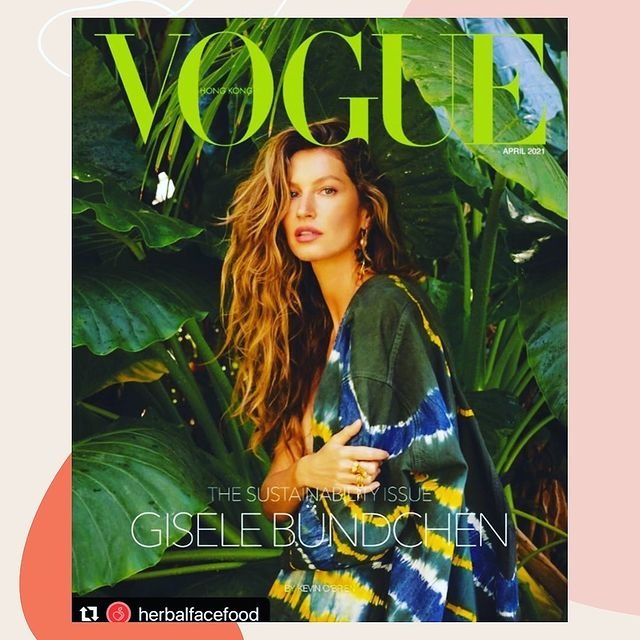 Jenna is truly a Connoisseur of conscious beauty with an unwavering, relentless commitment to sustainable, healthy, potent products. It's truly an honor to be on her and Gisele's list of favorites. Herbal Face Food is committed to being a socially conscious brand and promotes conscious consumerism and beauty throughout the world.
Herbal Face Food is the most potent Anti-Aging, Multi-Correction, Anti-Viral skincare product on the market. Period. Our powerful, potent, 100% plants serum is packed with anti-oxidants and phytonutrients that heal your skin at the cellular level from the outside in, and address the top signs of aging in 3 days or less (no kidding).
Herbal Face Food contains 50 of the world's most powerful botanicals including the top 20 rarest, most expensive plant concentrates on the planet. No other Anti-Aging, Multi-Correction serum on the market even comes close.
Our May delivery order is available until 4/25 and you will receive the most fresh products from America (should be like that because it doesn't contain any preservatives)!