(Due date 5/25〆切)【2021年6月お届け分】ハーバルフェイスクレンジングローション / 【Deliver in 2021/6】Herbal Face Cleansing Lotion 59.7ml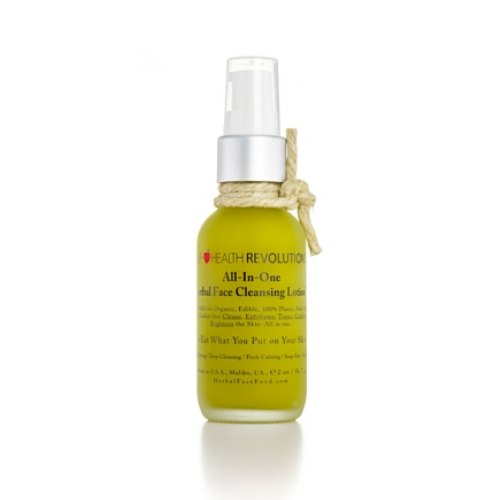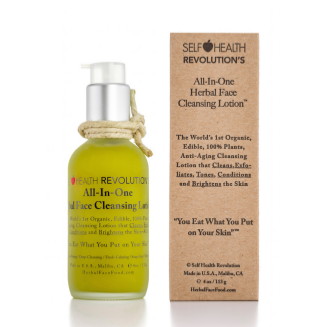 (Due date 5/25〆切)【2021年6月お届け分】ハーバルフェイスクレンジングローション / 【Deliver in 2021/6】Herbal Face Cleansing Lotion 59.7ml
*Please see below for English.

【この商品は、受注発注商品です。毎月25日までのご予約を次月にアメリカから発送いたします】
※個人輸入代行のため大切なお知らせがあります。最後まで必ずお読みください。

ハーブで洗うクレンジングアロエベラやパッションフルーツ、そしてスーパーフードとしても有名なインカインチオイルなどを配合したハーブのみで作られたクレンジングローション。界面活性剤は含みません。

軽いメイクを落としとして、マッサージローションとしても。使っているそばからお肌がもちもちし、必要な皮脂を落とさずお肌の潤いを守ります。

100%オーガニック、石鹸を使用しなくても大丈夫な洗顔料です。植物アレルギーをお持ちの方は必ずパッチテストをしてからご使用ください。

【全成分】
アロエベラエキス(葉)*、クダモノトケイソウ油(種子)*、プルケネチアボルビリス油(種子)*、カリオカルブラジリエンセ油(果実)*、アサイヤシエキス(果実)*、ウワウルシエキス(葉)*、アラビアコーヒーノキ油(種子)*、バオバブ油(種子)*、オタネニンジンエキス(根)*、キュウリエキス(果実)*、ヒマシ油*、グァーエキス(種子)*
*がついているものはオーガニック成分です。

【ご予約に際する注意事項】
・受注発注形式の個人輸入商品ため、ご入金後のキャンセル、返品、交換はできません。
・海外輸入商品のため通常は税金がかかりませんが、化粧品の場合、購入代金の60%が1万円を超えると消費税がかかる場合があります。
・破損した状態で到着した場合、お受け取り当日のご連絡がない場合は補償の対象となりませんのでご注意ください(詳細は発送時にメールをお送りしますので必ずお読みください)。

【Important notice included: Please read everything】

Our all-in-one Herbal Face Cleanser Lotion is an organic, edible, 100% plants, anti-oxidant cleansing formula that deeply cleanses your skin, removes any makeup and skin-aging debris, while also gently exfoliating and conditioning. This cleanser also leaves your skin instantly smoother and more radiant by working to unclog impurities and toxins deep within pores and deliver powerful plant anti-oxidants to treat signs of aging.

Our cleanser is great for sensitive skin, oily skin, combination skin, mature skin, and even dry skin. This unique FACE serum is made from organic plant concentrates, antioxidants and enzymes, which are sourced from all over the world.

Herbal Face Cleanser is gentle enough to be used daily and around the eyes as it is soap-free. Helps improve tone, clarity, and texture. Specific plant nutrients and phyto-chemicals are added to provide firming benefits by improving facial muscle tone, enhancing contour, and diminishing the appearance of lines and wrinkles.

INGREDIENTS:
Aloe Vera (Aloe Barbadensis) Leaf Exract, Maracuja Seed Oil (Passiflora Edulis), Sacha
Inchi Seed Oil (Plukenetia Volubilis), Pequi Fruit Oil (Caryocar Brasiliense), Acai Berry Fruit Extract (Euterpe Oleracea), Uva Ursi Leaf Extract (Ericaceae Arctostaphylos), Raw Green Coffee Seed Oil (Coffea Arabica L.), Baobab Seed Oil (Adansonia Digitata), Chinese Ginseng Root Extract (Panax Ginseng), Cucumber Fruit Extract (Cucumis Sativus), Castor Flower Seed Oil (Ricinus Communis), Cluster Bean Seed Extract (Cyamopsis Tetragonoloba), Soap Bark Tree (Quillaja Saponaria)

NO Toxins, Preservatives, Parabens, Sulphates, Chemicals, Dyes, Petrochemicals, GMO's, Synthetic Scents or Fragrance, Triclosan, Silicones, Glycol, Mineral Oil, EDTA, Aluminum, Animal Testing, Nuts and Gluten Free

*We accept orders until 25th every month then will ship you around the middle of next month.
*Cancellation will not be accepted after the payment is done.
*Tax might be charged for over ¥16,000 order.
*Contact us immediately when broken. We can not accept refund/return if you do not contact us on the day you received the package.
Pre-Order Item
Scheduled shipping date: 06/20/2021
*Tax included.
*Shipping fees are free on this item.